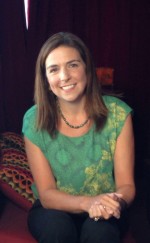 Erin Hempen
Founder/ Executive Director
---
Erin was raised in a suburb of Seattle, Washington. She grew up on the west coast, then moved to the midwest and now finds herself on the east coast. She likes to say that the next move will naturally be to Malawi! 
Erin's love of service started at a young age. Her parents and grandparents always encouraged her to participate in volunteer projects whenever she could. Throughout her life this love of service and volunteering has continued to grow. Sharing that is her greatest joy.
She lives and works in Raleigh, North Carolina with her husband Patrick and her two daughters Lauren and Elyse. 
Erin founded With Change In Mind in 2011 and the rest is history as they say!
Most days you will find her clicking away on her computer working hard spreading the word about With Change In Mind. She is often heard encouraging others to do what their heart calls them to. 
She absolutely loves preparing volunteers for their adventures and taking incredible care of them while they are in Malawi. She takes great pride in the fact that her organization caters to people of all ages and all walks of life. It's her hope that once people experience an adventure with With Change In Mind their life will forever be changed for the better. 
Erin loves to speak to groups about volunteering locally and abroad, our program, and how she started With Change In Mind. Feel free to contact her anytime using the contact form on this site.
---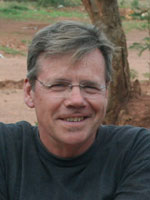 David Willett
---
David Willett is a long time resident of the Seattle area where he has raised his family and worked as an Architect for nearly 40 years. David recently retired from a large public university where for 19 years he was a senior architect and project manager. He is currently active in a variety of ways in his community as well as serving on our board. 
David has worked with many charitable organizations over the past 40 years in his capacity as an architect. He is the individual at With Change In Mind that assists us with planning our building projects, both large and small. He also brings a solid foundation in design assistance to our varied projects.  He enjoys meeting the volunteers and assisting them with the construction projects when he is able to travel with us to Malawi.
---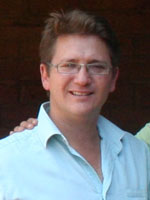 Andrew Gray
---
---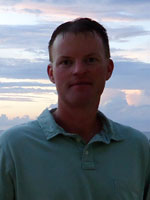 Patrick Hempen
---
Patrick grew up in a small town in southern Illinois. 2 years ago he accepted a job in Raleigh, NC and he relocated with his wife Erin and his 2 daughters Lauren and Elyse. 
Patrick's small town roots run deep, but this new adventure has been life changing for him. He is the details man for With Change In Mind. Patrick helps take the big ideas and break them down into manageable pieces for the board. His direct and analytical perspective is a valuable asset, especially since this organization is filled with big dreamers! 
---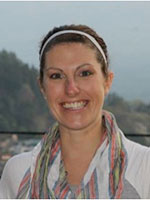 Sara Gregson
---
Sara Gregson is an Indiana native who is currently a teacher in Shanghai. She has spent the last three years traveling the world and has visited 6 continents but nowhere has touched her quite as much as Malawi! She volunteered with the first Teacher Trip in 2013 and has been involved with WCIM ever since!
Sara has a Masters in Education which is why she loves working with the Leadership Through Education program for With Change in Mind. She strongly believes that education and support of students and community members is the key to sustainable change in Malawi. She hopes to continue to bring together strong educators and leaders to drive this mission forward!
Sara's email
---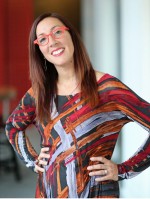 Dena Hensel
---
Dena jumped at the chance to get involved as soon as she first heard about WCIM.  She lives to motivate people to live out their passion.  Her passion is feeding hungry people in her profession and in her philanthropic interests.  She is quirky and high energy and she looks forward to meeting YOU on one of our trips!
Dena's email